In this competitive world full of great giants already established, up and running – you might as well fail if you are a small retailer trying to rent out prominent places.
Next time you're in a mall, watch around — those little carts you see everywhere can account for 10 percent of the entire mall's sales. Across the years, this business model has continued to quietly and steadily rise.
Not surprisingly, e-commerce has got on fire and many retailers choose not to have large display floors any longer. Rather, they elect to occupy much smaller physical locations. Malls are also creatively responding to these changes. Once a place for the distribution and storing of goods, they are now a place for numerous experiences. With lots of franchise options out there and short-term renting commitments, it resembles to be the perfect time for entrepreneurs to start their own kiosk business without the need to invest a ton of money up front.
So, to stand out in these circumstances and at the same time have a great presence to kickstart your business, you might wanna consider about renting out a kiosk in places wherever you can meet, educate, market and sell your products. Furthermore, getting that perfect space for retail is hard. To succeed in these situations, one can rent a kiosk inside a mall, posh localities, high rise streets or tech parks.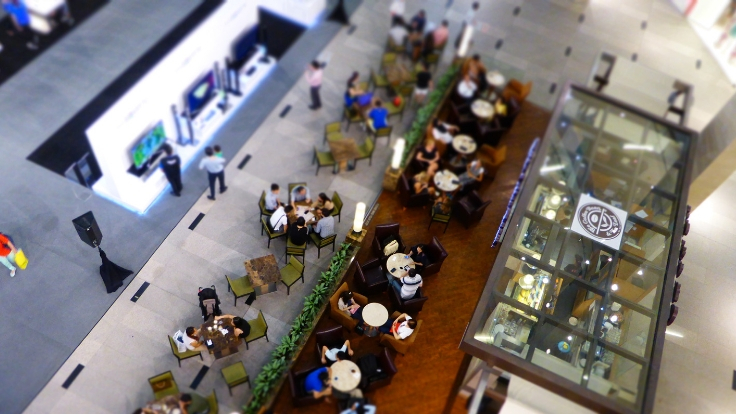 Let's start with the basics;
1. Deciding your target audience
Picking the right location comes into play when you can identify the target audience. Deciding or identifying the right audience plays an important role not only in choosing your location but also in your marketing and sales of your product. So, recognise the audience you want to target and whom you want to attract.
2. A budget for your Kiosk
Learning to know your budget is really important before you start any business. Consider how much you can invest, how much you can spare on a daily, weekly or monthly basis and what should be your ROI. Holding a clear picture is really easy when you look into someone who is in the same business. You can find different kiosk rental rates in malls in India.
3. Identifying the opportunities
Examine if there are any others doing the same thing nearby and get to know what they are missing out and how you can entice your audience better. It's always beneficial to open in an untapped market, but we cannot always expect to be the only fish in the sea.
It's time for some serious talk now;
4. Choose the right location
Even if you want to do a temporary kiosk business, you should constantly look for that perfect place where you can get the best ROI. Picking the right location will help you market and sell your brand better. Always pick a location where you can reach out to most of your target audience. Take guidance from people in business, look for places wherever you can make the most.
5. Temporary or Permanent Kiosk
Kiosks can be rented out for short term or long term depending on wherever they are located. So, determine what you are looking for! Are you seeking for spontaneous attention to try a new market for your product or do you want to have a long term commitment, where you want to settle down? That's something you have to choose now!
6. Make no mistake in research
Do your research on reality, creating clutter, competitor analysis, leases if any, industry standards, etc.
7. Returns
It's always useful to have an idea about what to expect and how much to expect from your business, particularly if it's a small scale short term rental. Without significant investment on the setting up part, you can always predict what you can have in return.
There are more to pick like hours and days of operation, parking restrictions, conducting events, gift certificates and loyalty programs, appearance, etc. We will leave that to you; you understand your business better than us!
Managing a kiosk business is a great way to kick-start your entrepreneurial career. Make starting your own business reality by renting out a kiosk space in different locations for running the high quality, highly profitable kiosk.
Myrsa is an online platform where you can find kiosk on rent in various locations. Similarly, you can rent out kiosk space in malls. Try Myrsa for your business needs!