In a world where customers demand reliable and instantaneous information, on-demand services are on a rise. You can easily access an ocean of information on your fingertips. Anyone can stream their desired TV shows, book a cab for a quick errand and catch up with world news just with a few clicks.
It is important for the real estate industry to keep up with the pace of the on-demand economy. This economy is sure to revolutionize the trends of the industry on a large scale. Customers will expect quick solutions when it comes to property.
Potential tenants desire responses regarding property listings the same way they desire everything else – fast. From quick replies to follow ups, here are five steps to be taken to increase your lead-to-lease conversion rate and rent out your properties faster:
1. Respond to queries as soon as possible:
The early bird gets the worm. Be quick as a cat when it comes to replying to customers. We are talking minutes instead of hours. Studies suggest that you have a 40 percent better chance of engaging with your customers if you respond within the first 1-2 minutes of the inquiry being made. And if you thinking that waiting for even 30 minutes is not going to affect your chances, you are going to lose about 20 percent of potential renters as they will have moved on to other listings.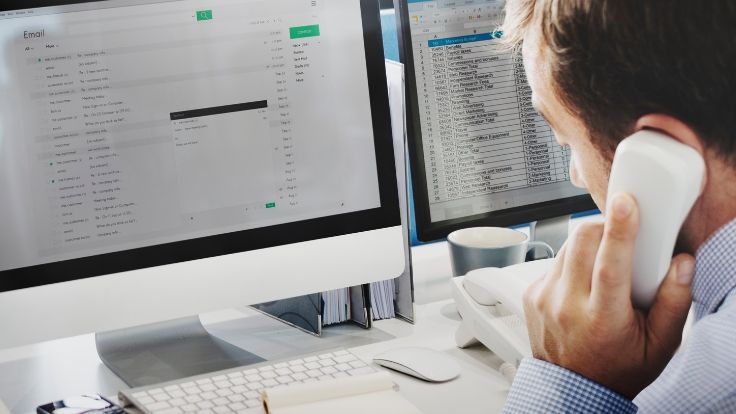 The least you can do to keep the customer hooked is acknowledge their inquiry using Artificial Intelligence (AI). Innovative technology has made it possible for you to reply instantaneously to queries. Moreover, you can program the AI to answer frequently asked questions and schedule showings of the property.
Related Post: 6 Affordable Retailing Alternatives for Small Businesses
2. Qualify Leads
It is of paramount importance to figure out if the property the customer is interested in is the right fit for them. You would not want to offer a smoker a smoke-free property or a pet owner a space that isn't pet-friendly.
Setting up a criteria that filters the renters who are not fit for the property saves both your time and theirs. When you list the property, you should include as much information as possible before they reach out to you. Even after they have contacted you, ensure that the expectations they have from you match with what you have from them.
If all is well and good, you can proceed to the next step that is the showing. If not, you two can part ways or you can offer another property that will be best suited to their needs.
3. Cross-Sell
Do not rule out a renter if they are not a good fit for the property they inquired about. Instead, offer them to check out other properties you own or manage. Cross-selling allows you to turn more leads into leases.
To do so, you can by figuring out their requirements by the questions they ask or by redirecting them to the listings of other properties owned or managed by you. If you are successfully able to get the customer interested in the space, schedule a showing.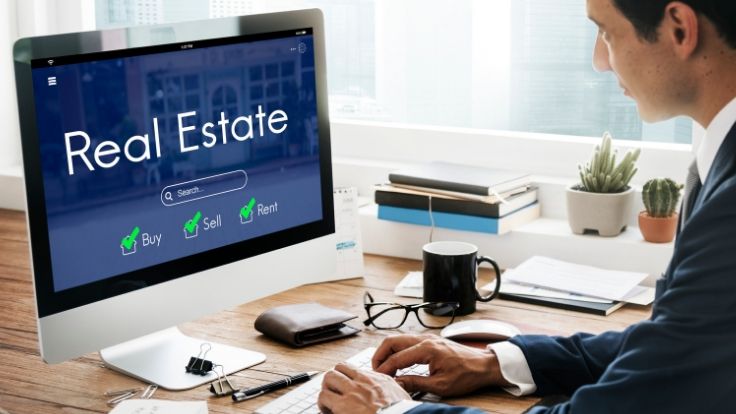 4. Follow Up
Following up is the most important step to converting leads into renters. However, property managers assume that one follow up is sufficient after the initial point of contact to keep the customer engaged. Contrary to that, research shows that following up five times within four days of the inquiry is the ideal conversion ratio that ensures you get the most out of the query.
Contact them the same way they first contacted you. If they sent you an email, reply them back. If they made a phone call, ensure that you call them back. Send follow-ups emails stating the important points covered in the conversation. Moreover, you can ask them about their feedback or if they have any further questions regarding the property. Enabling multiple touch points makes the customer think you are interested in renting out the property to them.
Related Post: Factors To Consider When Buying Or Renting Warehouse Space In India
5. Lease Online
With the proliferation of technology in all walks of life, it is about time you moved your business online. If you still rely on screening through submission of applications – consider digital leasing.
Research on a platform that lets you list all your properties and allows customers to get in touch with you regarding the space they like. Additional features that will boost your business is accepting payments through the same platform. This lays out the foundation of managing everything from one place. By switching to a digital method you will not only save valuable time but also fill vacancies faster.
MPower is one such platform that allows you to list your space inventories, accept inquiries online and earn effortlessly. You can also link your bank account and receive money into your account after you complete a booking. MPower lets you keep detailed records of your business to let you resolve issues of property management and finance.
Make the most of these five steps and you will see that letting your properties stay vacant will be a thing of the past. Utilize your time optimally to increase your cash flow with MPower.