"Commercial marketing involves operations, which develops and supports mass marketing and personal marketing and that helps to compete or integrate the entire promotional mix and makes the marketing mix work better."
This definition implies that marketing promotion is a subset of promotional strategy, which has less value than advertising and personal marketing. This idea no longer exists – Marketing promotion is now considered one of the most powerful and important aspects of the promotional mix. It requires careful planning and strategic development like other marketing sites. Sales promotions are everywhere, every day, as seen by almost all of us.
Related Post: How businesses survive during pandemic using temporary spaces?
Society is an ideal place for placing your sales booth because there are several options to set up your sales and promotion plan. Also there are many common areas in a residential building are generally used by the owners of the apartments which include parking lots ,gardens, lobby and corridors, etc.
1.Parking lot–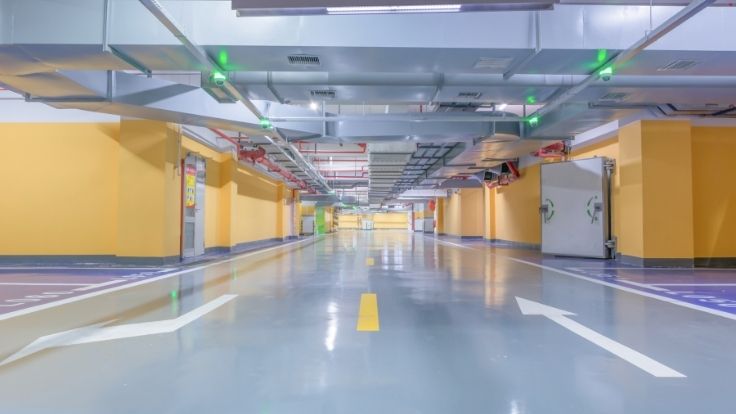 A parking lot in a housing society requires a very vast space as it allows many owners to park their cars. But the idle space in the parking lot can be considered for sales and promotion activities of a company as it can place its booth with certain advertising banners and pamphlets.
2.Garden–
Garden in residential society is generally occupied by children and their parents. Conducting a sales and promotion activity in a garden can not only get you new customers and clients but can also fascinate the vicinity by the plants, flowers, greenery, the sounds of birds. This is a fantastic option if you are short on a space or want to conduct an activity on a small base.
3.Lobby and corridors- 
Lobby & Corridors act as a secondary room space as they are wide enough with a lot of space for storage. So it helps to set up a permanent space ideally for promotion whereas in the case of parking lots and gardens that is not possible because every time the space is not available. So the company can set up a small office just for sales and promotion in the lobby or in a corridor.
Related Post: SHORT TERM RENTING Vs. LONG TERM RENTING (PROS & CONS)
Benefits of doing sales and promotion in a society :
Target Audience– Residents of the society belong to varied economical classes. Each one of them has different requirements and desires. When you are doing sales and promotion in this type of location you interact with a lot of people, therefore this can help you to get your target audience.
Growth of business – The promotion can encourage customers to try a product, increase their frequency or quantity of purchases, they can help to build a better database, cross-sell and extend and reinforce your brand. And hence this is the way how sales and promotion in a society help the business for their growth.
Less expensive – Starting a sales promotion in a mall could be really expensive to imagine rather if you start your sales in a parking lot or in a garden it is very cheaper comparatively to set up and run.