Thanks of COVID-19 consumers got used to shopping online. This shift in their shopping habits is refocusing the logistics industry on last-mile delivery services.
Logistics firms will now need to develop their last-mile capabilities to match the modern times.
Since online shopping has grown in popularity over the past decade or so, online retailers and logistics firms have been driven to find new ways to satisfy their consumers ' growing needs. Order fulfillment has always been the cornerstone of every retail company but the quick delivery is what consumers really want these days. The challenge for e-commerce businesses is to accelerate distribution for their customers while still holding down their own costs.
Related Post: How will Life be After Lockdown?
Modern technology has changed the way companies do business, particularly for the better. Unfortunately it has created some specific challenges as well. The same technology that allows consumers to buy goods by pressing a button comes with the assumption that the product will also be delivered quickly. Simple, secure, and effective order fulfillment is the secret to retaining customer loyalty, but it's also one of the toughest challenges every company has to face.
Keep reading to learn more about last mile distribution and how to improve order fulfilment.
Nonetheless, What is Last Mile Delivery?
Simply stated, the last mile distribution is the transfer of goods from a transport hub or warehouse to its final destination for distribution. In most cases a personal residence is the final destination. The aim of last mile distribution is to deliver goods as quickly as possible to the consumer while reducing company costs.
Last-mile distribution problems because of COVID-19
This crisis has impacted the logistics industry deeply, beyond undermining other industries in the global economy.
Lack of resources to cope with a sudden rise in demand: most distribution companies are struggling to meet a sudden increase in demand online. With limited resources they work hard to handle large distribution volumes.
Handling of orders issues: Logistics companies face difficulties in collecting and handling orders with the rapid increase in deliveries. Restricted resources have made life harder in the customer fulfillment centers. Know how to get perfect precision when handling deliveries with Locus.
Jump in last-mile delivery costs: The last-mile delivery costs have also risen with an rise in distribution volumes. This has contributed to an increase in maintenance costs, cost of idling, cost of fuel and cost of labor. Add to that free delivery and reverse logistics, it's a tightrope walk indeed.
Dairy giant Amul has started offering housing societies and resident welfare associations (RWAs) retailer margins where it supplies necessities directly in the midst of the ongoing shutdown, with societies turning main channels of consumption.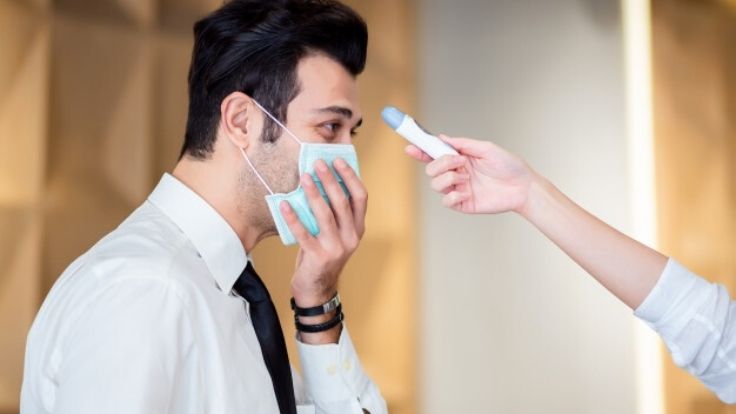 The housing societies' margins range from 8-12 percent everywhere, and Amul is directly distributing bulk orders of milk , cheese, ice cream to more than 500 societies across 10 cities, the company said.
"There has been incredible demand from residential complexes around towns since we started the exercise. The retailer margins on different items are being passed on to the housing societies, "reported Amul managing director RS Sodhi.
"Societies likewise interested in gaining strong retailer margins," he said. Sodhi added that in cities with large red zone footprints, bulk orders per distributor for large housing societies ranged between 75,000-90,000 per day.
Others including biscuit manufacturer Parle Products said some retailers began sharing part of their profits with RWAs in the event that orders are in bulk.
Related Post: What changes will coworkers expect from co-working spaces after lockdown?
DMart, which operates more than 200 stores across the country, has launched 'store on wheels' — a service that will allow DMart trucks carrying critical grocery products for three hours to park in residential companies. The retailer did not comment on whether local authorities are facing opposition from the distribution workers pushing the vehicles.
MD and CEO of Metro Cash & Carry, Arvind Mediratta, told FE that the company was deploying its own trucks to pick up supplies from several warehouses. The company has also launched its e-commerce app to help kiranas order online and give them access to stocks. The company is taking care of the distribution to the business customers, Mediratta said. The availability of items such as Nestle Maggie and HUL toiletries is small , making room for brands in the local area. "Customers are more interested in getting the product than in becoming aware of the brand affinity," Mediratta said.
Grofers said it launched 'Society Group Orders' in a statement on Wednesday, a program in which it has partnered with RWAs of 100 companies across leading metros to make critical products available to more clients. The organization plans to extend the tie-up to other cities in the near future.
Karthik Venkateswaran, co-founder and CEO of B2B startup Jumbotail, said the company is collecting stocks from FMCG companies' distributors and shipping them to Kirana stores.
Last Mile Delivery Suggestions For Small and Medium Businesses
As you know that housing societies are looking to tie up with brands that can deliver directly to their society in bulk orders. Brands like you can find societies that are near you and connect with them and put up stalls on a daily basis so that you can deliver safe and also at your customers convinience.
When can you find housing societies near you and connect with them?
Myrsa is a platform where you can find acces to the societies that are close to you and are looking for bulk deliveries.
You can book a residential space through them on a hourly or a daily basis and have your good delivered. As this is going to stay for a while you must register on Myrsa now and connect with housing societies even after lockdown. This has now become a lifestyle change and you as a brand must keep up to it!