Office Atrium for Rent
Cafeterias are all people's favourite places in an office complex! It's more of a relaxing zone where officers come to enjoy their much-needed breaks. During the other times of the day, too, there is a fair population in the cafes. Have you thought about the numerous places inside a cafe that is empty usually? Well, we have. Myrsa has amazing monetizing ideas to discover these places as well as make them profitable to you!
Starting with the walls, this article will open your mind to ideas of earning smartly that you must have thought of but not thought through. Walls of various cafes are different in looks and alignment. But they have one thing in common, attention. Anything put up on them catches eyes of almost all the visitors. There are at least a few who read the entire post if it is catchy enough. A little space on these walls is something that a lot of brands seek. Leverage for you!
Another space in your cafe is the one where a canopy or a kiosk can fit. People coming in to eat and chill are usually in a mood good enough to take a glance at what someone has to offer. This place, too, is in high demand among policy sellers or retail companies. With Myrsa, you can put these places temporarily on rent in your cafe, adjusting the availability anytime from your dashboard and keep earning the rent.
You must already have begun thinking about more such ideas. We have a few more to fuel the thought process. If a small space in a cafeteria can be so useful, wonder what are the possibilities of the atriums and common areas. There can be a range of happenings from a single desk of lucky draw sellers to stalls of handmade crafts by less fortunate as CSR. You can have donations drives happening in the atrium of your office complex.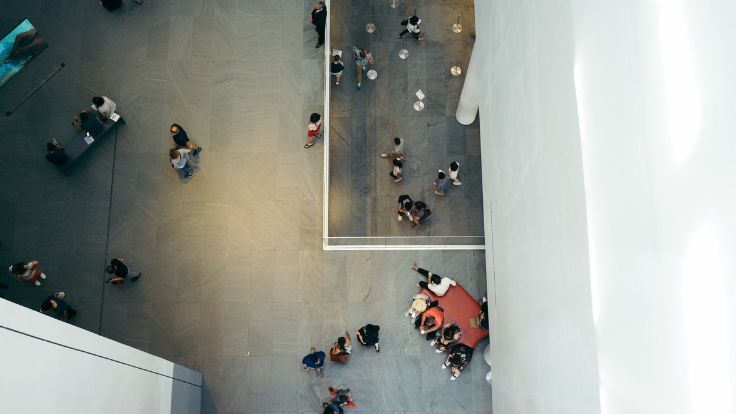 The best thing the atrium of your office can have would be a Food Truck! All you have to do is list the common area on Myrsa as Space and make it available according to when you want a food truck to be there. The food truck owners will book your space and pay the rent to you for the few hours of lunchtime or after-office hours in the evening. This is as flexible as you make notes on your notepad. Myrsa gives you your dashboard, the place from where you can control all the happenings in your office complex sitting back!
Related Post:  Temporary Retail and Service Spaces
Let the idea roll in your mind and sign up when you see the benefit! If you have something to add, we're glad to listen. Speak to us by email, call or any social platform with a #rentitwithmyrsa and we will reach out to you. Meet you in the next post!